Just a few days ago, it was put out there (to the interwebz) that Marvel's Agents of SHIELD would be getting a spin-off. With nothing officially announced at that time, it left fans to ponder what characters or stories from the world of SHIELD would be branching out – Inhumans, Agents of SWORD perhaps? Well, now, we have word that the proposed spin-off is a set to show some more familiar characters, with Mockingbird and Hunter being at the center of it.  Deadline Hollywood reports that Adrianne Palicki and Nick Blood are finalizing deals for the new show.
As for the show itself, Deadline says:
Giving the spinoff a Mr. & Mrs. Smith vibe, Lance and Bobbi are former husband and wife who have let sparks fly in a push-pull relationship on Agents of S.H.I.E.L.D.

The spinoff is supposed to be set up by events from this season of S.H.I.E.L.D. It is unclear whether that would involve the secret plan by Bobbi and Mack, which had been heavily teased going into the spring run of the show.
I'm saying this as a Coulson fan, this show has never really been that strong. Even at its best, it's just this side of decent. There really are no characters or story-lines so far are commanding any more screen-time then they're getting in the show; even Mockingbird and Hunter. Now, I like Morse but for the life of me I cannot get into Hunter. He is nothing but an accent and a supposedly "cool" name. On the other hand, it's about time Marvel has a show on broadcast TV about one of their actual superheroes. And it is spiffy to see another female driven Marvel show, particular given that Agent Carter's fate for a second season is still up in the air.
Speaking of Agent Carter. It seems more and more likely that the mini-series has gone asunder leaving the adventures of Carter, Jarvis and Howard Stark onto greener pastures. Instead, Marvel is rumored to be working on something to replace Carter, either as a mini series event or ongoing series. As to what that may be, well there's a lot of speculation on this, but here's what we got:
It was recently revealed by EW that John Ridley was hired by ABC to write a new, currently under-wraps Marvel project. A new rumor floating around online suggests that project is in fact an adaptation of the current Ms. Marvel.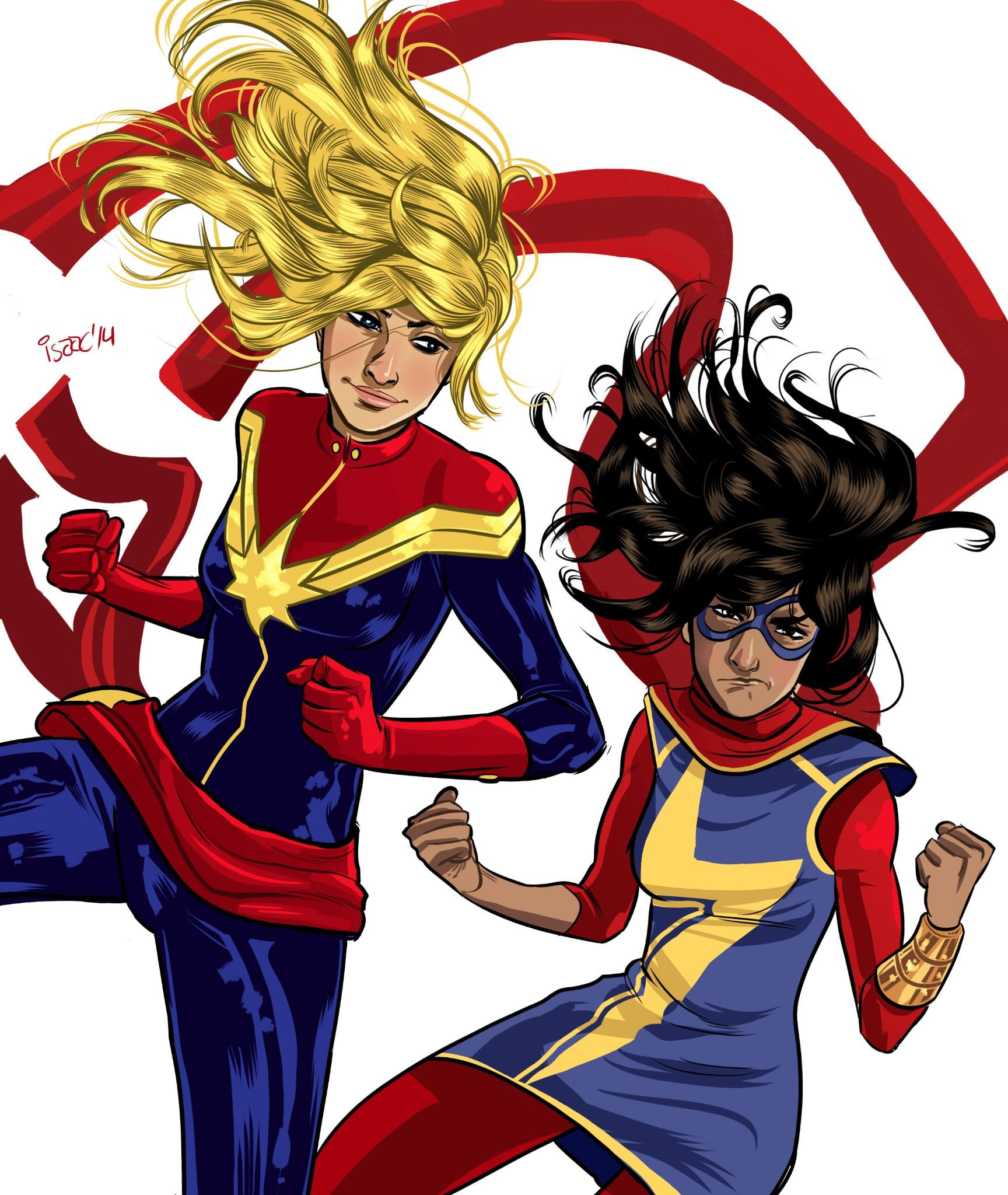 ComicBookMovie.com
managed to save the
since deleted Reddit post
that originally stated, "originally, ABC pitched [Ridley] Cloak and Dagger, since they've tried to develop it in the past, but Ridley took more interest in a certain Kamala Khan and decided to incorporate her into the MCU." For the unaware, Kamala Khan – a Muslim teenager living in NY – has served as Marvel Comics' Ms. Marvel since February 2014 while Carol Danvers (the original Ms. Marvel) a character confirmed to be receiving hew own feature film as part of the MCU's "Phase Three".
Simply on brand recognition it would seem a conflict of interest (and confusion to non comic book audiences) to initiate a Ms Marvel TV show when a character of the same name is getting her on movie; unless maybe the two would be intertwined and the show is a lead in to the Captain Marvel movie (which would make sense as Kamala Khan idolizes Captain Marvel). There's also the argument going around the industry – that argument being that FOX's Empire is hot ticket right now and as such every Network wants their own slice of the ethnic pie.
We'll report more on this as speculation turns to fact. In the mean time, how would a Ms. Marvel/Kamala Khan series similar to Agent Carter sound to you? Or, would prefer a Cloak and Dagger series instead?
Sources: Deadline Hollywood and Forbes
Category: TV