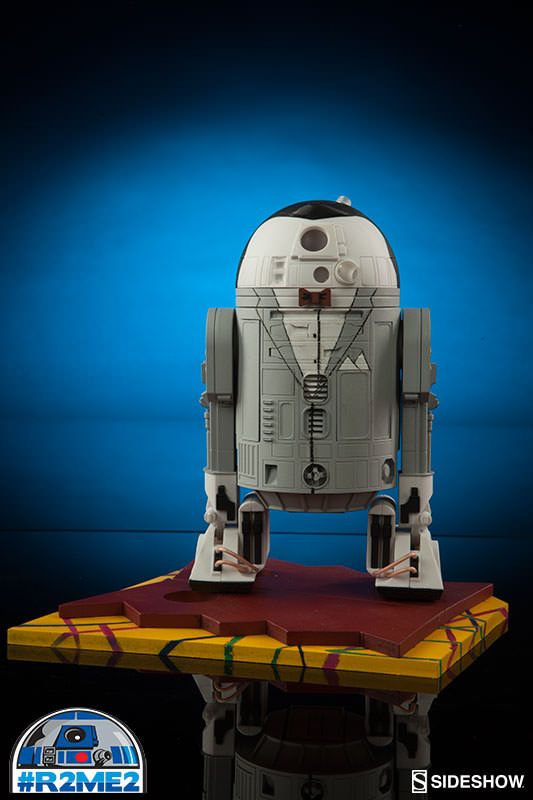 Every day, the internet produces an astounding amount of goodies and gems. Most hilarious, some amusing, but all worth at least a few seconds of your time. We here at Nerd Bastards try to bring you the best bits of news and nerdery the webz has to offer, with a bit of snark thrown in. But sometimes not everything makes the cut. Every Wednesday and Saturday (mid week/end of week) we'll be bringing you our inbox leftovers, our forgotten bookmarks, the nerdy bits that simply slipped through the cracks. You can submit items to Nerdy Bits by emailing us at nerdybits@nerdbastards.com
ABOVE: At the 2015 Star Wars Celebration in Anaheim, California, Sideshow Collectibles showcased the R2-ME2 project. Artists reimagined the 1/6 scale figure of R2D2, often as famous nerd culture figures. See the full showcase here. [Neatorama] 
Laboratory beaker wine glass set. [Geekologie]
Legend of Zelda socks from ThinkGeek.
Lux Delioux and Nikki Bordeaux are Fiona and Marceline from Adventure Time. Photo by Crestfall Photography. [GeekxGirls]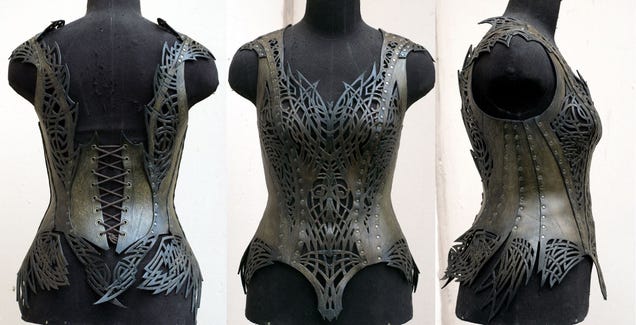 Armor corsets by Andrew Kanounov. [io9]
London celebrates the Monty Python reunion with a 50-foot "dead" parrot. [FastcoCreate]
Adorable Supergirl cookies by The Truffle Pop Shoppe. [Between the Pages]
You can pre-order all of Hot Topic and Her Universe's insanely amazing Avengers collection. Items ship 5/21. And oh look, Hot Topic/Her Universe didn't forget about Black Widow, unlike everyone else.
Samantha Cristoforetti snapped the ultimate space selfie this week in a Star Trek uniform.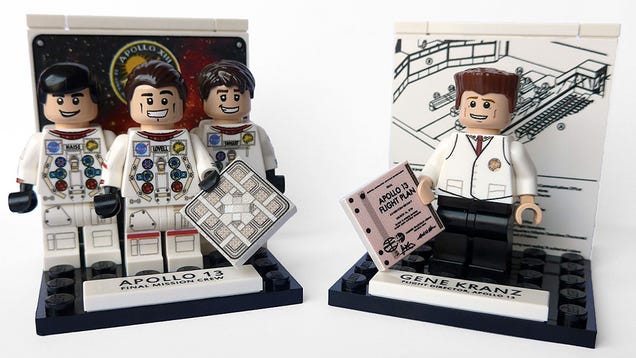 Apollo 13 astronauts finally get their own minifigs. [Gizmodo]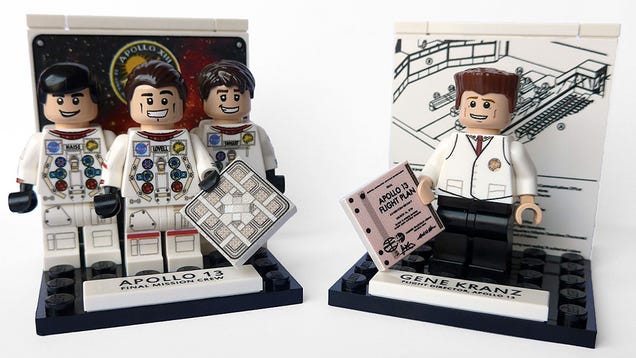 If this doesn't make you smile, you have no soul, or are a Sith Lord. [Geeks Are Sexy]
Batman Vs. Superman trailer reimagined with Adam West and Christopher Reeve.
Learn how to make your own BB-8 here. [Geekologie]
How Teenage Mutant Ninja Turtles should have ended.
Man At Arms makes Loki's staff.
Supercut of every Star Wars character in the first 6 films. [Geekologie]
Now T-Shirts You Gotta Buy Today! (click 'em to buy 'em)
Category: Nerd Culture