Every day, the internet produces an astounding amount of goodies and gems. Most hilarious, some amusing, but all worth at least a few seconds of your time. We here at Nerd Bastards try to bring you the best bits of news and nerdery the webz has to offer, with a bit of snark thrown in. But sometimes not everything makes the cut. Every Wednesday and Saturday (mid week/end of week) we'll be bringing you our inbox leftovers, our forgotten bookmarks, the nerdy bits that simply slipped through the cracks. You can submit items to Nerdy Bits by emailing us at nerdybits@nerdbastards.com.
ABOVE: You can buy Borderlands Pop! Vinyl figures from ThinkGeek.
Samuel Lee from Prince Armory created this all leather Asgardian Iron Man armor with brass hardware. [Geeks Are Sexy]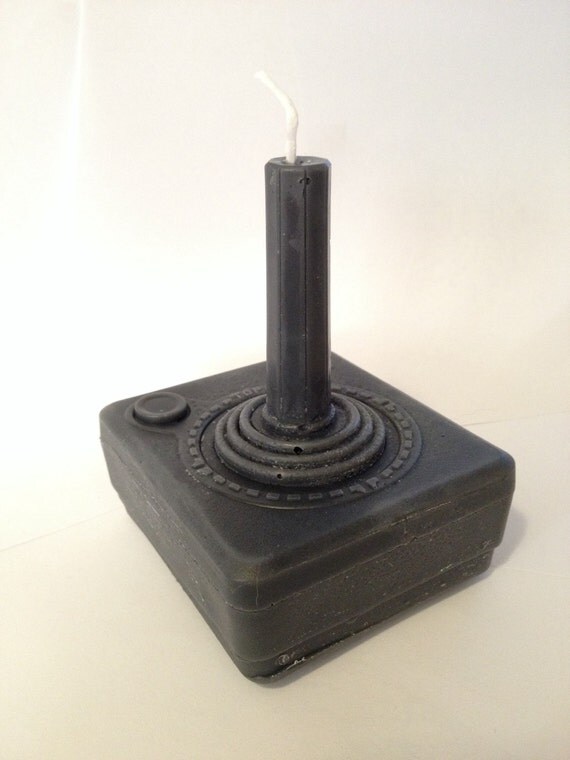 Atari joystick candle available from Kescha66.
High heels that would make HP Lovecraft proud. [Yara Sofia]
This is the Father's Day cake of Darth Vader's dreams. [Between the Pages]
Artists Oliver Pabilona and Stjepan Šejic created the concept for this Xenomorph T-Rex mashup. Pabilona took that concept art and created a 3D illustration. [NerdApproved]
Velvet Chewbacca leggings from ThinkGeek.
Rammy from Highwinded Cosplay cosplays as Lana from Archer. [GeekxGirls]
Tattoo artist Eva Krbdk creates cross-stitch inspired tattoos. Hop over to Geekologie to see a Captain America inspired one.
There was a robot wedding in Japan. [Kotaku]
Wil Wheaton talks about what it's like to live with depression.
Man at Arms forged the Soul Reaver sword from Legacy of Kain.
Own a bioluminescent pet dinosaur. [Geeks Are Sexy]
This is what Eternal Sunshine looks like in 8-bit. [Geeks Are Sexy]
And Now T-Shirts You Gotta Buy Today!!
Category: Nerd Culture