Every day, the internet produces an astounding amount of goodies and gems. Most hilarious, some amusing, but all worth at least a few seconds of your time. We here at Nerd Bastards try to bring you the best bits of news and nerdery the webz has to offer, with a bit of snark thrown in. But sometimes not everything makes the cut. Every Wednesday and Saturday (mid week/end of week) we'll be bringing you our inbox leftovers, our forgotten bookmarks, the nerdy bits that simply slipped through the cracks. You can submit items to Nerdy Bits by emailing us at nerdybits@nerdbastards.com.
ABOVE: R2-D2 and C-3PO salt and pepper shakers from ThinkGeek. 
Hop on over to Instructables to learn how to make your own Piranha Plant pencil holder.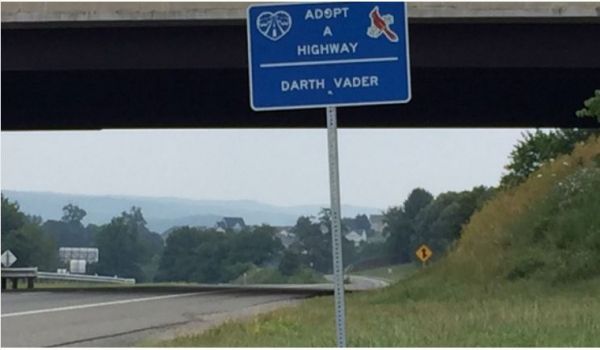 Even villains don't like litter. [Neatorama]
Thanos cosplay. [Cosplay In America]
Because a sexy xenomorph-human hybrid is the stuff fantasies are made of… except not because she has acid saliva so why would you want her anywhere near your sexy parts? [Topless Robot]
ThinkGeek has magical unicorn umbrellas that will protect you from the rain.
This chart by lukeatlook helps you decide which anime to watch. [GeekxGirls]
Torrid and Her Universe have teamed up to make dresses for nerdy girls of all shapes and sizes. [Buzzfeed]
Chop your vegetables on the Death Star. [ThinkGeek]
Hermit crab discovers that there is no house better than a brick house. [Geekologie]
I think I've mentioned in past columns that I have an irrational fear of Pikachu. This isn't helping. [Cosplayer: Nana Bear via Cosplay In America]
https://www.youtube.com/watch?t=67&v=NiXYK-GAn4c
Learn how to dance like Pikachu. [Geeks Are Sexy] (This isn't helping either)
The Legends of Zelda finally has lyrics!
If gangsters played D&D. [Technabob]
DIY your own hoverboard… sort of.
All of the sounds of Super Mario Bros. 3 recreated using different instruments. [Geekologie]
And now, T-shirts you gotta buy today!!
Category: Nerd Culture