It seems to happen every few years (mostly because, it does). It's time for the BBC to cast a new actor or actress to take on the role of The Doctor. Peter Capaldi's run as the titular hero is coming to an end this season and fans have been going mad trying to figure out who will play the character next. Every time this happens, discussions about potential actors, possible gingers, and yes, women are thrown into the mix. It seems that one of these aspects has been declined by the folks behind the BBC's longest-running science fiction series and a good number of fans will be upset.
Tilda Swinton is out and so is Hayley Atwell... at least, that's the story from one BBC executive. According to an article in The Sun, Joanne Coyne, the BBC's complaints officer (Apparently that is a job) wrote to a fan indicating that there are "currently no plans" for a female Doctor Who.
The letter was written in response to a concerned parent who was worried it would be difficult to explain a gender swap to his children:
"We appreciate that you're a big Doctor Who fan and you have concerns that the programme would change should there be a female doctor. "Be assured there are currently no plans to have a female Doctor Who."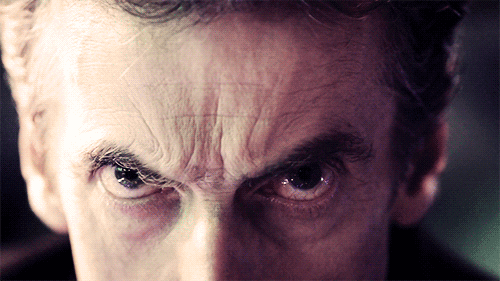 It seemed that the BBC would finally take the plunge and hand the keys of the TARDIS over to a woman, but the times, they aren't a-changing. We will have to remain happy with last season's casting of Michelle Gomez as Missy, the feminine form of The Doctor's longtime nemesis: The Master.
Before the protests begin, it's important to remember that this one person at the BBC provided this information and it isn't an official statement by the company. Either way, it's highly unlikely that they will reveal the name of the new actor or actress if that is still a possibility until we get closer to the 12th Doctor's regeneration. In the season premiere "The Pilot", which aired last Saturday, we got to see a glimpse of the regeneration at the end of the episode. They have already filmed it so it appears that the role has been cast, but it seems that there is no way the information will be leaked.
Given the speculation and the information leaked in the letter, the BBC did feel it was necessary to mention the following:
"No casting decisions have yet been made on Series 11."
That seems unlikely, but we will have to take them at their word for now and keep the speculation going.
Who do you think should play the next Doctor? Sound off in the comments and let us know!
Category: TV