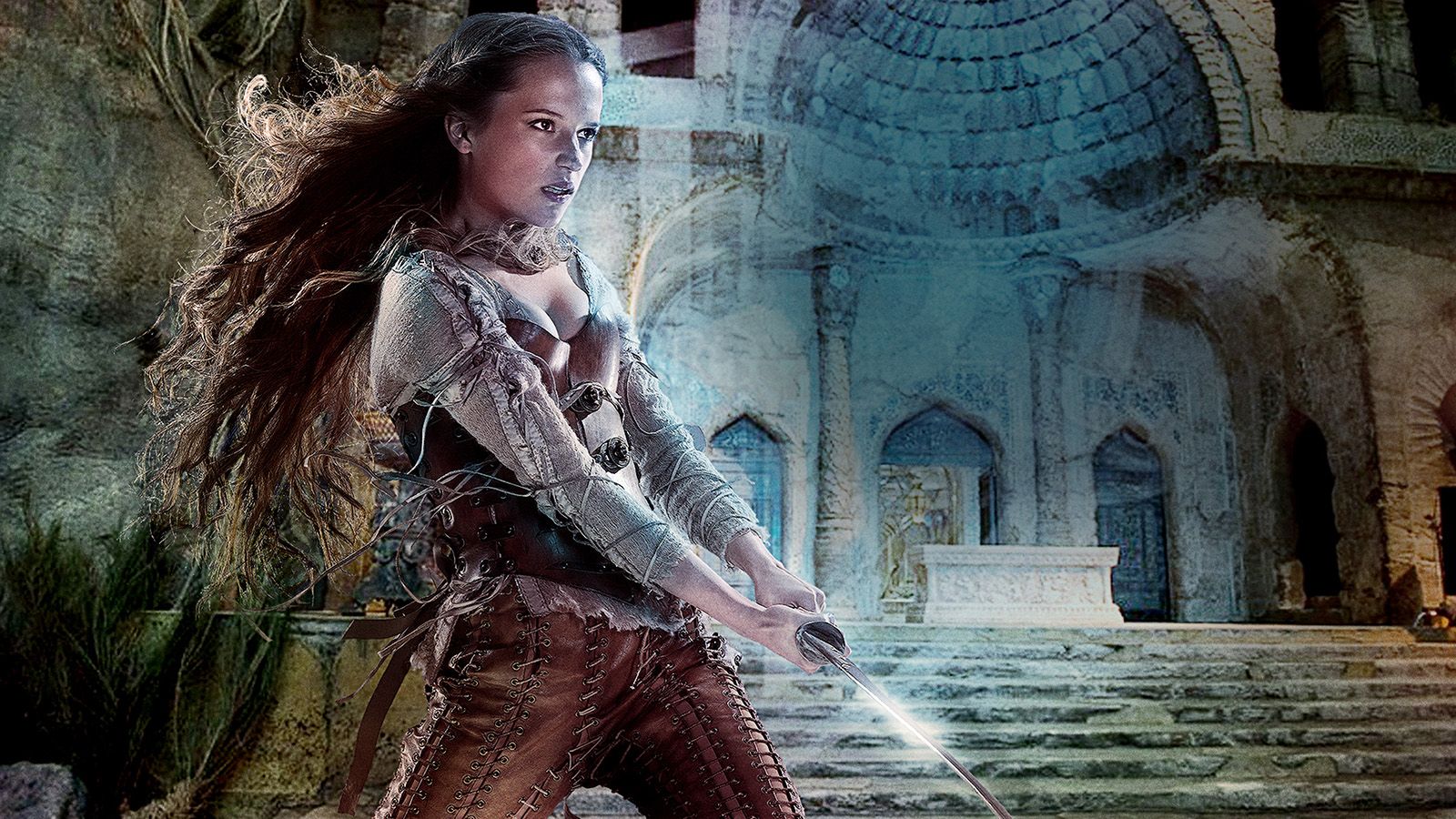 The Tomb Raider reboot is building steam. MGM, Warner Bros., and GK Films are bringing the franchise back to life and until now it was unknown who would fill the combat boots left behind by Angelina Jolie. Jolie of course appeared for 2 showings in 2001 and 2003 as the butt-kicker made famous from the Tomb Raider video game series. With the reboot officially underway we now have our new Lara Croft.
Alicia Vikander will be stepping up to bring life back to the franchise.
Vikander had a pretty packed 2015, as she appeared in no less than 7 movies including Ex Machina and The Man From U.N.C.L.E.  – oh and that little known movie The Danish Girl which garnered her a Best Supporting Actress Oscar.
It will be interesting to see if she can now carry a blockbuster on her own, after showing some pretty impressive acting chops this past year.
The latest Tomb Raider flick will be directed by Roar Uthaug, who has one of the best names ever for a director. Uthaug is a Norwegian director best known for last years The Wave, which was Norway's entry for the Best Foreign Language Film for the 2016 Academy Awards.
So far there have been several different hands on the screenplay duties but hopefully that won't make for a muddled film. It's been a long time since we've went on an adventure with the lovely Lara and fans will no doubt want to join her again. Vikander has shown that she can perform in action films, but again this will be the first time she's headlining one on her own. Time will tell, but for now, a most interesting choice for the Tomb Raider crew. With an Oscar winner and an Oscar contender at the helm it is boding well so far for this reboot. Until she steps into those combat boots Vikander will be seen in the upcoming Matt Damon starrer Jason Bourne.
Category: Film